Events
Event Detail
More Events »
June 15, 2017
The Fabulous Beekman Boys
7:30 AM
Electric City Innovation Center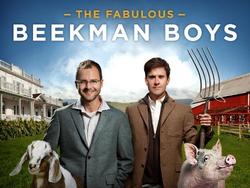 Whiteman Osterman & Hanna is thrilled to welcome The Fabulous Beekman Boys – Brent Ridge and Josh Kilmer-Purcell. Join us as we hear from Brent and Josh on their journey from New York City to Sharon Springs, how they turned Beekman 1802 into a national brand, launched the reality show The Fabulous Beekman Boys, and won the grand prize in The Amazing Race. This is an event you won't want to miss!
This event will be held at our Schenectady office on the 4th floor of the ECIC, located at 433 State Street in Schenectady (above Johnny's restaurant). Limited seating is available so please RSVP by e-mailing marketing@woh.com or call our receptionist at (518) 487-7600.
News Categories
Archives
May 24, 2017
Startup Town Square - Internet of Things
Join us at the Electric City Innovation Center for the inaugural StartupTown Square event - Internet of Things on Wednesday, May 24.
Learn More ›
|
All Events ›