Attorneys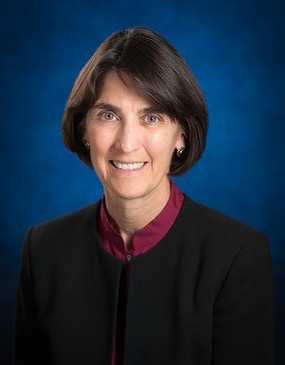 Attorney Biography
Margaret J. Gillis
Partner
Attorney Biography
Margaret J. Gillis
Partner
Ms. Gillis joined Whiteman Osterman & Hanna LLP in 1987 and is co-chair of the Firm's Litigation, Arbitration and Mediation group. Having litigated in state and federal courts for more than 30 years, she concentrates her practice on complex commercial litigation, intellectual property litigation, and serious property damage and personal injury matters, including defense of asbestos exposure claims and other toxic tort suits.
Representative Accomplishments
• Obtained a multi-million dollar trial recovery for a public authority's property damage, in a case involving a novel issue of law (on which the authority prevailed at both the trial and appellate levels), federal pre-emption questions, complex accounting and engineering issues, and insurance coverage and subrogation issues.
• Dismissal of an action against a construction manager for alleged failure to obtain permits for an industrial facility and for extensive pollution remediation costs.
• Representation of domestic and foreign corporations in the successful prosecution and defense of diverse contract claims involving goods, services, and software.
• Obtained a trial judgment in a California court dismissing claims for specific performance and damages in connection with a stock purchase agreement.
• Dismissal or favorable settlement of a wide range of serious personal injury claims, including product liability claims, strict liability claims, Labor Law claims, asbestos-exposure claims and other toxic tort claims.
• Successful defense of Article 78s concerning private and public clients' powers, procurement procedures and other determinations.
• Obtaining and defending against temporary restraining orders and preliminary and permanent injunctions in trademark, copyright and unfair competition matters, including orders for the seizure of counterfeit merchandise.
Affiliations
Ms. Gillis is a member of the New York State Bar and is admitted to practice before all of the U.S. District Courts in New York, the U.S. Court of Claims, and the United States Court of Appeals for the Second and Sixth Circuits. She is a member of the Albany County and New York State Bar Associations where she lectures frequently on trial practice and ethics. Ms. Gillis has also served on committees to nominate and reappoint United States Magistrate Judges for the Northern District of New York.
Background/Education
Ms. Gillis received her Juris Doctor degree from Case Western University School of Law where she was an Associate Editor and Editor of the Case Western Reserve Law Review. She received her Bachelor of Arts degree from Skidmore College.