Attorneys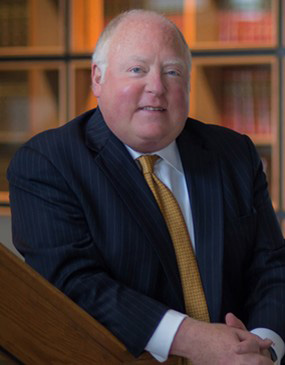 Attorney Biography
Joel L. Hodes
Senior Counsel
Attorney Biography
Joel L. Hodes
Senior Counsel
Joel Hodes is a founding partner of Whiteman Osterman & Hanna LLP and is the senior member of the Firm's Health Care Practice Group. His clients include general and teaching hospitals; subacute and rehabilitation facilities; ambulatory care, imaging and other freestanding diagnostic and treatment centers; ESRD and other specialty care providers; certified and licensed home care agencies; long-term care facilities; single- and multi-specialty physician practices; and HMOs and health insurers, all of which he has represented with respect to a broad array of operational, financial, health planning, network development and other business and regulatory issues. Mr. Hodes also acts as regulatory and transaction counsel and strategic business advisor to lenders, investment advisors and managers, private equity funds, REITs and others involved in financing, acquisitions and divestitures and restructuring of health care businesses.
Affiliations
Mr. Hodes is a member of the Association of the Bar of the City of New York and served on its Committee on State Legislation from 1983 to 1986; the New York State Bar Association, serving currently on its Committees on Health Care Systems Design, E-Health and Information Systems and Health Care Providers and previously as a member of the Executive Committee of NYSBA's Labor Law Section; the American Bar Association and its Health Law Section; the American Academy of Hospital Attorneys; the American Society of Law, Medicine and Ethics; the American Health Lawyers Association; the Federal Bar Council, of which he served as a Trustee from 1994 to 1998; and the Medical Group Management Association.
Mr. Hodes has proudly served as a Trustee and Vice-Chair of the Board of Trustees of The Sage Colleges; as a Trustee and President of Capital Repertory Theatre, Albany's resident professional theatre company; as a Trustee and President of Historic Albany Foundation, Albany's city-wide preservation advocacy organization; as a member of the Advisory Board of Digital Democracy, a global partnership employing new technologies to foster open communication among citizens of (and refugees from) repressive societies to empower them to work together toward a peaceful, democratic and sustainable future; and as Grand Sénéchal of the Sous-Commanderie d'Albany-Capital Region and member of the Grand Conseil of the Commanderie d'Amérique of the Confrérie des Chevaliers du Tastevin, an international cultural and educational organization dedicated to the celebration of Burgundy and its wines.
Background/Education
Mr. Hodes earned his Juris Doctor at Columbia University Law School (1971) and his Bachelor of Science in industrial and labor relations at Cornell University (1968). He was engaged in private practice with a prominent New York City firm until 1972, when he was appointed Assistant Director of Employee Relations of the State of New York. He served in that position until 1975, when he joined in the formation of Whiteman Osterman & Hanna. Mr. Hodes founded the Firm's Health Care Practice Group in 1978.