Attorneys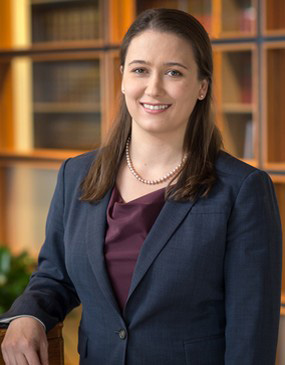 Attorney Biography
Emily Perks Quinlan
Associate
Attorney Biography
Emily Perks Quinlan
Associate
Emily Perks Quinlan joined Whiteman Osterman & Hanna LLP in 2013 and is an associate in the Firm's Litigation, Arbitration, and Mediation and Immigration Practice Groups. Ms. Quinlan has experience in complex commercial litigation, including securities law, fraudulent conveyance, trade secret infringement, breach of restrictive covenants, breach of contract, land use, employment related claims, and Article 78 actions. Ms. Quinlan's practice also includes representing clients before the New York State Public Service Commission on energy related matters and immigration litigation, including representing clients in removal proceedings, asylum proceedings and bond hearings.
Prior to joining the Firm, Ms. Quinlan was an associate in the New York, New York office of Kasowitz, Benson, Torres & Friedman, LLP. She previously served as a litigation Law Clerk in the Office of University Counsel, Cornell University.
Affiliations
Ms. Quinlan is admitted to practice in New York State and is a member of the New York State Bar Association, the Albany County Bar Association, and the American Immigration Law Association. Ms. Quinlan is admitted to the United States Federal Court for the Northern, Southern, and Eastern Districts of New York.
Background/Education
Ms. Quinlan, originally from Saugerties, New York, received her Juris Doctor degree from Cornell Law School in May 2010 where she was a Bench Editor of the Cornell Moot Court Board. She received a Bachelor of Arts degree, magna cum laude, with Honors in History for her thesis The Dorr Rebellion and the democratization of Rhode Island, minor in Political Science, from Drew University, where she was a member of the Women's Soccer Team.