Attorneys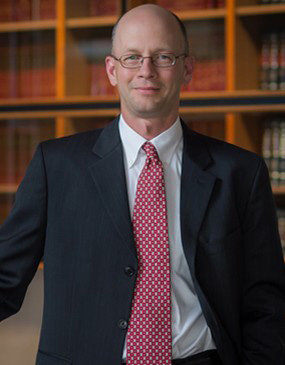 Attorney Biography
Christopher W. Meyer
Of Counsel
Attorney Biography
Christopher W. Meyer
Of Counsel
Mr. Meyer represents clients in privacy, cybersecurity, data retention, intellectual property, and defamation-related matters. Mr. Meyer's experience includes:
Developing policies relating to privacy, information security, data retention, social media use, acceptable computer use, and workplace monitoring;
Advising on privacy and cybersecurity provisions in commercial agreements;
Cybersecurity and privacy risk analysis in commercial transactions;
Litigation involving data breaches, alleged theft of confidential information and trade secrets, and defamation;
Privacy impact assessment and gap analysis relating to compliance with U.S. and international privacy and data protection laws;
Responses to government demands for electronic information in civil and criminal matters; and
Advising on cyber insurance coverage and claim issues.
Mr. Meyer provides advice to clients in a wide variety of industries where privacy and cybersecurity are critical business concerns, including health care, education, finance, mobile application development, and information technology providers.
In addition to his experience in cybersecurity, privacy and information-related matters, Mr. Meyer also has experience in matters involving antitrust, labor and employment, commercial transactions, corporate governance, and government investigations.
Affiliations
Mr. Meyer is admitted to practice law in New York, Virginia, and Washington, D.C. Mr. Meyer also is admitted to practice in the United States Court of Appeals for the Second Circuit and all Federal district courts in New York.
Professional/Community
Mr. Meyer is active in the community. He is the Chair-Elect of the Chamber of Southern Saratoga County, where he leads the board committee on Community Development. Mr. Meyer also is a member of the New York State Bar Association, the Saratoga County Bar Association, and the International Association of Privacy Professionals (IAPP). Mr. Meyer also is the former president of the Clifton Park Baseball League.
Background/Education
Mr. Meyer received his Juris Doctor degree from the Washington & Lee University School of Law. Mr. Meyer also holds a Master of Arts degree from the State University of New York at Albany and a Bachelor of Arts degree from Trinity University in San Antonio, Texas.
Mr. Meyer holds a certification as an Information Privacy Professional (CIPP/US) and Information Privacy Manager (CIPM) from IAPP, whose members include attorneys and non-attorney professionals interested in privacy and related matters. It is not necessary to be an attorney to earn the CIPP/US or CIPM certifications.