Attorneys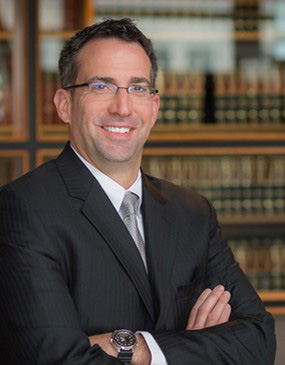 Attorney Biography
Christopher E. Buckey
Partner
Attorney Biography
Christopher E. Buckey
Partner
Christopher Buckey is a partner with Whiteman Osterman & Hanna and is co-chair of the Firm's Litigation, Arbitration and Mediation Practice Group. His areas of expertise include commercial, real estate title, zoning and land use, serious personal injury and wrongful death, insurance defense and employment discrimination litigation. Mr. Buckey has represented clients in a broad spectrum of matters related to litigation, arbitration, and mediation at the trial and appellate levels in State and federal courts. Prior to joining the Firm, Mr. Buckey was a partner at Shanley, Sweeney, Reilly & Allen, P.C. in Albany, New York.
Representative Accomplishments
Successfully litigated multiple Article 78 proceedings and related appeals on behalf of two counties to recover reimbursements from the New York State Department of Health relating to Medicaid reimbursements known as Human Services Overburden expenses.
Successfully defended St. Lawrence County in an audit relating to Medicaid reimbursements known as 620/621 expenditures by the New York State Department of Health. As a result of the litigation, the New York State Department of Health has agreed to terminate the audit, implement a new procedure to allow counties throughout New York State to submit and process claims for Medicaid reimbursement and reimburse St. Lawrence County for the attorneys' fees incurred in connection with the litigation.
Successfully litigated controversial lawsuit against a retail shopping center and municipality involving free speech and equal protection claims under the New York State Constitution.
Successfully litigated serious personal injury and wrongful death cases resulting in multi-million dollar recoveries for clients.
Represented employers and property owners in the successful defense of discrimination claims in administrative hearings and state and federal courts.
Successfully defended multiple challenges to a controversial commercial real estate development including the successful defense of three appeals arising out of the dismissal of the underlying lawsuits.
Represents regional and national companies in connection with commercial and franchise litigation, premises liability and products liability actions in State and federal courts.
Acts as lead counsel in complex business litigation matters, including member and shareholder disputes, limited liability company and corporate dissolutions and breach of fiduciary duty cases and construction cases, including on behalf of an owner of a highly publicized $20 million mixed-use project in upstate New York and various contractors and sub-contractors in construction litigations throughout New York State.
Affiliations
Mr. Buckey is admitted to practice in the State of New York and in the United States District Court (Northern, Southern and Western Districts). He is also admitted to practice in the United States Court of Appeals for the Second Circuit.
Background/Education
Mr. Buckey graduated, magna cum laude, from Albany Law School, where he was an associate editor of the Albany Law Review and was awarded his Bachelor of Arts degree from Siena College.