Attorneys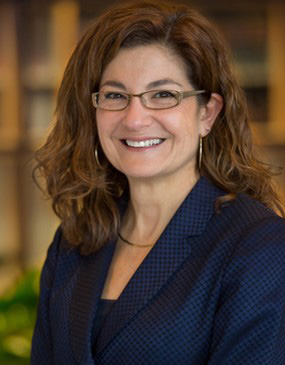 Attorney Biography
Anoush Koroghlian-Scott
Partner
Attorney Biography
Anoush Koroghlian-Scott
Partner
Ms. Koroghlian-Scott joined Whiteman Osterman & Hanna LLP in December 2015 with 23 years of experience in health law during which she has served as outside counsel through private practice and in-house as general counsel.
Her clients have included general hospitals, long term care and rehabilitation facilities, psychiatric inpatient facilities and physician practices. She provides her clients with legal counsel and business advice on a wide range of matters including hospital governance, relationships between hospitals and physicians, alternative payment models, regulatory and compliance issues (including Stark and anti-kickback), advance directives and end of life decision-making, behavioral health, guardianship, risk management, medical staff bylaws, credentialing and peer review, HIPAA, and survey preparedness.
Given her most recent role as Vice President and General Counsel of a large community hospital and prior role as Director of Risk Management and Associate General Counsel in a similar size facility, she has a unique and widespread understanding of health care operations. As a result, she offers her clients practical, innovative solutions to problems and strategic planning.
Affiliations
Ms. Koroghlian-Scott is a member of the New York State Bar Association, currently serving on the Executive Committee of the Health Law Section and Co-Chair of the Providers and In-House Counsel Committee. She is a member of the American Health Lawyers Association, New York State Surrogate Decision Making Panel and Alliance for Better Health Care Compliance Committee.
Background/Education
Ms. Koroghlian-Scott started her legal career in private practice, serving as outside general counsel to numerous hospitals, long term care facilities and health care associations throughout the Capital Region for nearly a decade. She then transitioned in-house roles serving as Compliance Officer at Bellevue Women's Hospital, Director of Risk Management and Associate General Counsel at Glens Falls Hospital and most recently as Vice President and General Counsel and HIPAA Privacy Officer at Ellis Hospital.
Ms. Koroghlian-Scott earned her Juris Doctor at Widener University School of Law; Master of Science (Human Nutrition) at Columbia University; and Bachelor of Science (Biology) at Cornell University. She has also completed additional coursework at Columbia University Business School and Union College.