About Us
Whiteman Osterman & Hanna maintains a diverse legal practice that brings the sophistication and experience of a large, full-service law firm to its clients while maintaining an individualized, client-centered approach and emphasizing the efficiency that only a local law firm can provide.
Learn More ›
Attorneys
The attorneys of Whiteman Osterman & Hanna bring an unparalleled depth of knowledge and range of concentrations, providing innovative and comprehensive solutions to today's most complex legal issues.
Learn More ›
For over four decades, we have developed an unsurpassed familiarity and understanding of the governmental process related to the regulation of health care providers and health care service delivery.
News & Events
July 21, 2017
Whiteman Osterman & Hanna partner appointed Vice-Chair of American Bar Association Group
Whiteman Osterman & Hanna partner Robert A. Stout, Jr. was recently appointed Vice Chair of the American Bar Association's Land Use and Environmental Group, effective September 1, 2017 [...]
Read More ›
Careers
As the largest law firm in the Albany area, Whiteman Osterman & Hanna prides itself on recruiting and retaining outstanding attorneys and other professionals who will help the Firm fulfill its vision for the future.
Learn More ›
Our team provides comprehensive tax planning services and taxpayer representation for clients including technology companies, medical practices, manufacturers, banks, insurance agencies, real estate development companies, franchises, nonprofit and tax exempt organizations.
Contact Us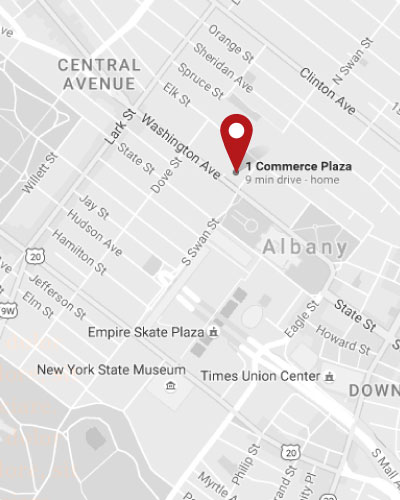 Connect With Us On LinkedIn