About Us
Whiteman Osterman & Hanna maintains a diverse legal practice that brings the sophistication and experience of a large, full-service law firm to its clients while maintaining an individualized, client-centered approach and emphasizing the efficiency that only a local law firm can provide.
Learn More ›
Attorneys
The attorneys of Whiteman Osterman & Hanna bring an unparalleled depth of knowledge and range of concentrations, providing innovative and comprehensive solutions to today's most complex legal issues.
Learn More ›
Our clients include financial institutions, FORTUNE 500 companies, major statewide, national and local developers, public entities, not-for-profits and individuals.
News & Events
September 19, 2017
Whiteman Osterman & Hanna Attorney a Featured Pace University School of Law Alumni
Whiteman Osterman & Hanna partner Robert Stout is a featured alumni for Pace University's School of Law for the month of September. Robert is a partner with Whiteman Osterman & [...]
Read More ›
Careers
As the largest law firm in the Albany area, Whiteman Osterman & Hanna prides itself on recruiting and retaining outstanding attorneys and other professionals who will help the Firm fulfill its vision for the future.
Learn More ›
We have the largest and most diverse immigration law practice in the Capital Region of New York, serving clients across the United States and around the world.
Contact Us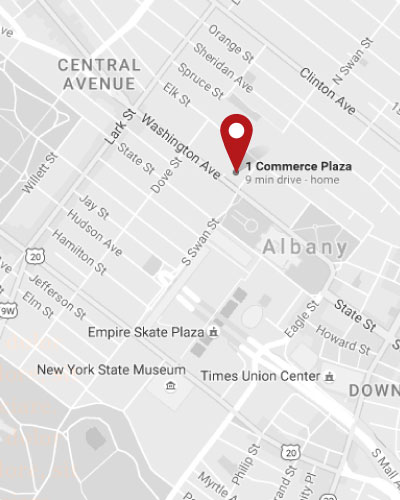 Connect With Us On LinkedIn