About Us
Whiteman Osterman & Hanna maintains a diverse legal practice that brings the sophistication and experience of a large, full-service law firm to its clients while maintaining an individualized, client-centered approach and emphasizing the efficiency that only a local law firm can provide.
Learn More ›
Attorneys
The attorneys of Whiteman Osterman & Hanna bring an unparalleled depth of knowledge and range of concentrations, providing innovative and comprehensive solutions to today's most complex legal issues.
Learn More ›
We have the largest and most diverse immigration law practice in the Capital Region of New York, serving clients across the United States and around the world.
News & Events
June 15, 2017
WOH Welcomes the Fabulous Beekman Boys
Over 100 people joined Whiteman Osterman & Hanna as we welcomed The Fabulous Beekman Boys – Brent Ridge and Josh Kilmer-Purcell to our Schenectady office on June 15. Brent [...]
Read More ›
Careers
As the largest law firm in the Albany area, Whiteman Osterman & Hanna prides itself on recruiting and retaining outstanding attorneys and other professionals who will help the Firm fulfill its vision for the future.
Learn More ›
Our litigation, corporate and regulatory attorneys provide advice to clients in a wide variety of matters involving privacy, cybersecurity and information management issues.
Contact Us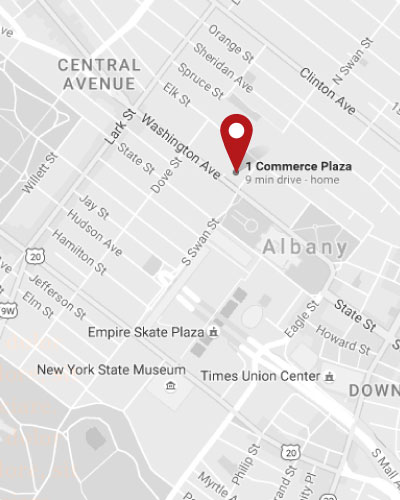 Connect With Us On LinkedIn